It's almost time for the second global Valorant LAN event of the year. At Masters Copenhagen 2022, which will take place in Denmark, the top 12 teams from around the globe will compete. The winner of Masters Copenhagen 2022 will be awarded the VCT Stage 2 championship and a trip to Valorant Champions Istanbul. The top four teams from LATAM, APAC, EMEA, and NA will go directly to the playoffs out of the 12 competing teams. Optic Gaming, Guild Esports, LOUD, Funplus Phoenix, and other teams from the remaining eight will be split into two groups. VCT Masters Copenhagen 2022 VCT Masters 2022 Teams
Participating Teams:
The top-seeded teams and the teams from the group stage make up half of the 12 teams participating in the competition. Four top-seeded teams progress directly to the playoffs, where they await the group stage winners, in a frequent manner of the Masters Reykjavik 2022 competition structure. The teams have won their spots at the prestigious Valorant event by competing in a long Challengers tournament that was hosted in their respective regions.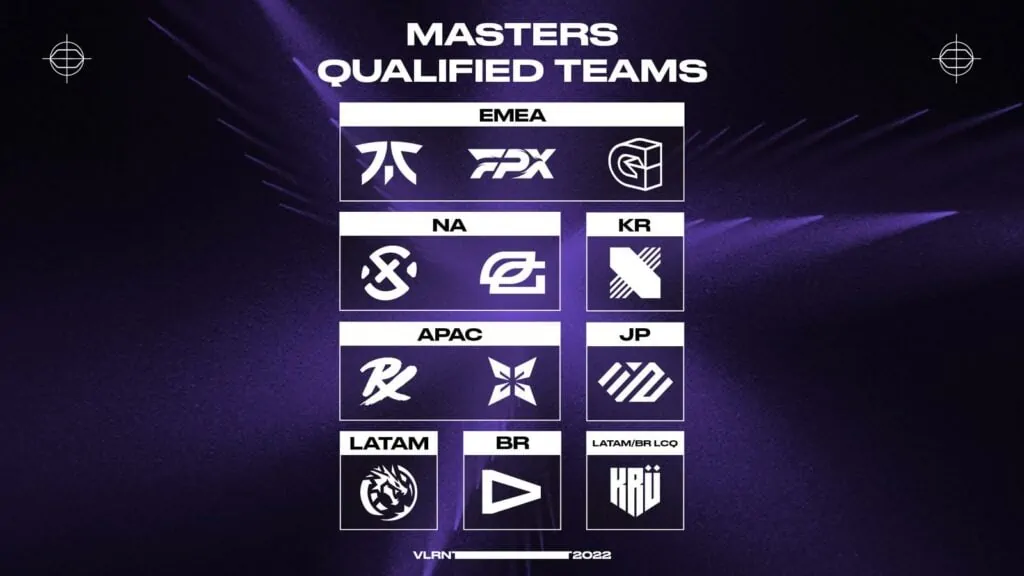 EMEA
FNATIC
FunPlus Phoenix
Guild Esports
NA
XSET
Optic Gaming
LATAM
Leviatán
KRÜ Esports
APAC
Paper Rex
XERXIA
Brazil
LOUD
Korea
DRX
Japan
Northeption
VCT MASTERS COPENHAGEN schedule and Format:
The tournament will begin with double elimination, GSL-style group play, followed by an eight-team double-elimination bracket. The top four teams were seeded in the bracket, while the remaining eight teams were drawn into two groups based on a combination of their respective final placements at Challenger events and the strength of their region.  VCT Masters 2022 Teams
Group A – Optic Gaming, Guild Esports, LOUD, KRÜ Esports
Group B – FunPlus Phoenix, XERXIA, DRX, NORTHEPTION
The top two teams from each group proceed from the group round to face the top four seeded teams in the double elimination round.
Where to watch:
On the official VCT accounts on YouTube and Twitch, keen viewers from all over the world may follow the competition live. Additionally, viewers can tune in to official watch parties hosted by different content producers and athletes from across the globe.