After the latest VCT Champions 2022 concluded in Turkey, Riot Games announced VCT 2023VCT 2023 LOCK//IN, their franchised league for Valorant. Riot Games collaborated with 30 teams from around the world to create the strongest teams they could in order to represent Valorant in this franchised league and compete at the highest tournament level. The rosters for the majority of teams are currently complete. It's time to determine which teams to watch out for in each region for  VCT 2023 LOCK//IN. VCT 2023 LOCK//IN Top 5 teams
Today we are excited to share the initial details about live audience attendance and ticket sales for #VCT LOCK//IN Brazil!

— VALORANT Champions Tour (@ValorantEsports) December 5, 2022
1. LOUD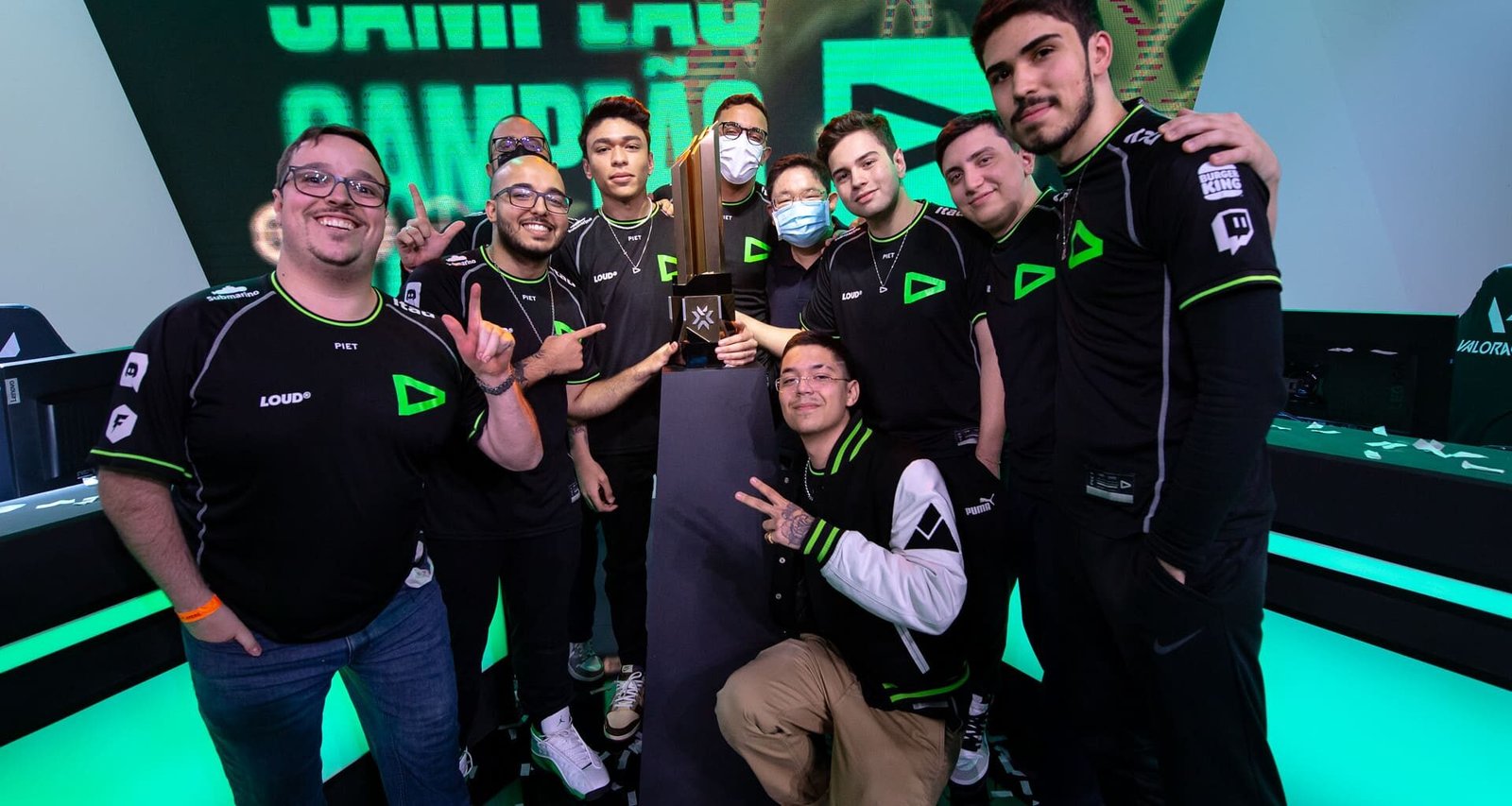 LOUD is a North American team to watch, hailing from Brazil. It has excellent performance and a very fervent audience. After defeating OpTic Gaming, their bitter rivals for the 2022 season, Loud won the VALORANT Champions 2022 tournament 3-1 to become the event's overall winner and the sixth winner of a global competition overall. The Game Awards also honored them as the Best Esports Team for 2022. The way these teams concentrated talent into their rosters makes them VCT 2023 teams to look out for.
Player Roster
aspas(Erick Santos)
saadhak(Matias Delipetro)
Less(Felipe de Loyola)
tuyz(Arthur Andrade)
cauanzin(Cauan Pereira)
2. Natus vincere(NAVI)
Natus Vincere has been a popular name in the Esports industry as in competitive video games like Counter-Strike and Rainbow Six Siege, the organisation has established itself and made its marks. VCT 2023 will be a protracted and demanding trip with the team taking part in the Partnership Program. The majority of partnered teams want to fill their squads with the best personnel. Given how impressive the former FPX players are, NAVI's job grew easier.
Player Roster
ANGE1(Kyrylo Karasov)
Shao(Andrey Kiprsky)
Zyppan(Pontus Eek)
SUYGETSU(Dmitry Ilyushin)
cNed(Mehmet Yağız İpek)
3. 100 THIEVES
100 Thieves is an American organization formed by a former OpTic Gaming Call of Duty player. This year is full of ups and down for 100 Thieves, Beginning in 2022, they hired Ec1s and BabyJ and elevated analyst Jovi to head coach. Ec1s and BabyJ were released and the team acquired Bang and JcStani on loans after two defeats in the 2022 NA VCT Challengers Stage 1 group stage. The team's victory over The Guard in the NA Last Chance Qualifier's championship match allowed them to earn a spot in the 2022 Valorant Champions. The group that included DRX, FURIA Esports, and Fnatic was then assigned to the team. The VCT 2023 semifinals will be a fascinating place to see this team's performance.
Player Roster
stellar(Brenden McGrath)
bang(Sean Bezerra)
Cryocells(Matthew Panganiban)
Derrek(Derrek Ha)
Asuna(Peter Mazuryk)
4. Fnatic
In February 2021 Fnatic entered Valorant by picking up mix team SUMN FC. The successful European players joined the team to form Fnatic's first-ever VALORANT roster.2022 started off great as our squad managed to secure 1st place in the 2022 EMEA Challengers. After a disappointing early exit in Champions 2022 in Istanbul, the squad managed to lift a trophy after winning 2-0 against Acend in the 2022 Superdome championship.
Player Roster
Boaster(Jake Howlett)
Leo(Leo Jannesson)
Derke(Nikita Sirmitev)
Chronicle(Timofey Khromov)
Alfajer(Emir Ali Beder)
5. Paper Rex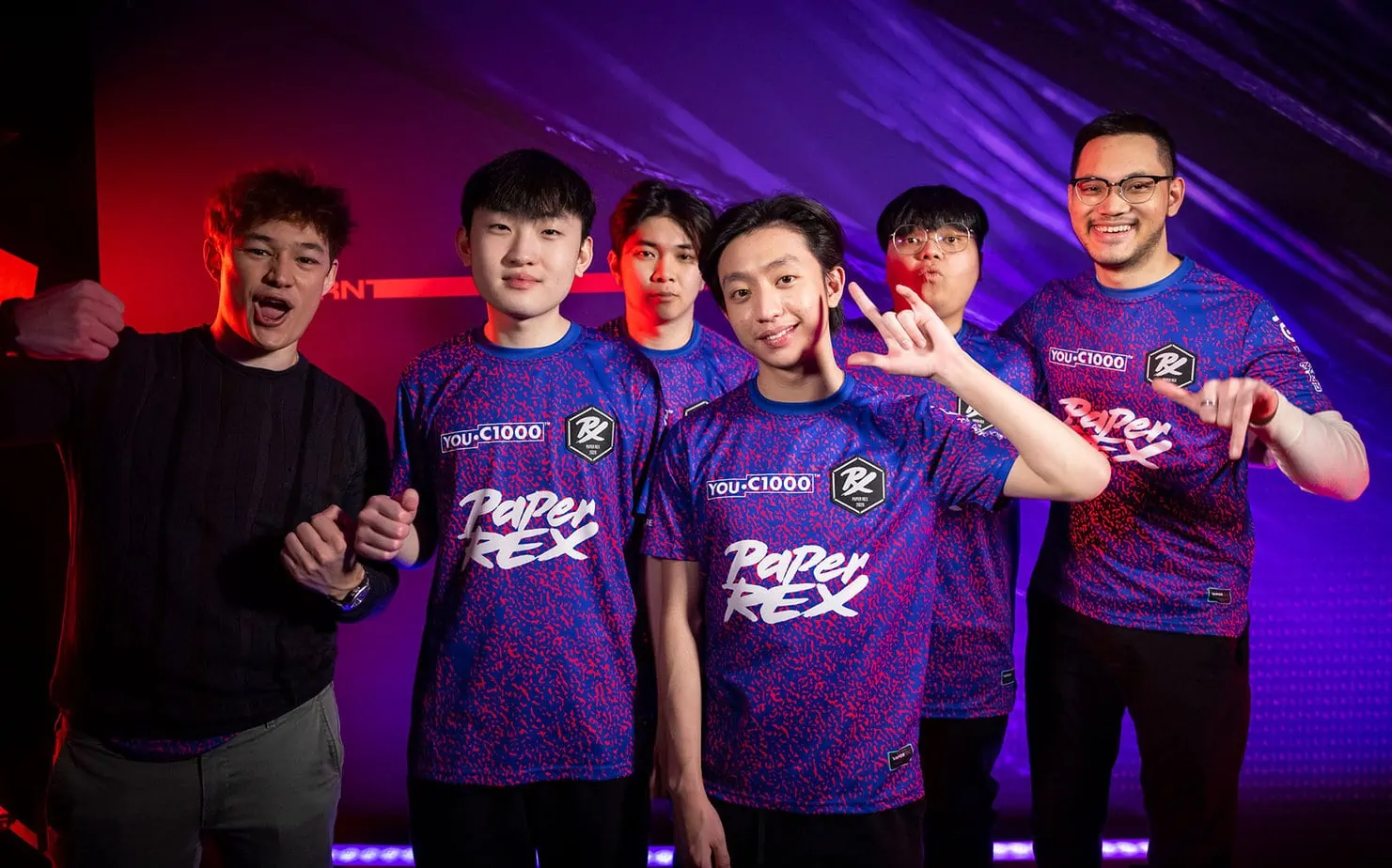 Paper Rex is a Southeast Asian esports organization based in Singapore.The inaugural Valorant India Invitational 2022 by Galaxy Racer India powered by AMD was won by Paper Rex, who proved their mettle by defeating Team Heretics in a thrilling grand final. Paper Rex put on an incredible performance to defeat its Spanish rivals with a 3-1 score in the best-of-5 match in front of hundreds of ardent supporters, continuing their outstanding consistency in Valorant Championships throughout this year, the team is now prepared to win the VCT 2023 champions title. VCT 2023 LOCK//IN Top 5 teams
Player Roster
Benkai(Benedict Tan)
CigaretteS(Patiphan Porsi)
mindfreak(Aaron Leonhart)
Jinggg(Wang Jing Jie)
f0rsakeN(Jason Susanto)
d4v41(Khalish Rusyaidee)
Read More: Skyesports SEA Championship MLBB: Teams, Prize Pool Distribution, and more details