Valorant Next Agent 20 Might be from Turkey: Everything You should Know: Riot Games have Probably hinted at a new Valorant agent with the Battlepass. Riot Games wanted to push the envelope with Episode 4 Act 2 by revealing more information about the new Valorant agent (and tonnes of lore implications). We can piece together some ideas for who the next Valorant agent will be and where he belongs based on evidence strewn over the game and social media. Valorant Next Agent 20
Riot Games added Brimstone's office to the Practice Range a few months ago, allowing us to read some of his private emails. But here's the highlighting points: we received new emails blackmailing Brimstone into dropping some sort of investigation. We can deduce this from a board in the Practice Range area that has photos of an eye that may be familiar.
Apart from these, you can also observe that the so-called Blackmailer knows everything about Valroant Protocol and their top secrets too. Brimstone has assigned Sova and Cypher to track that blackmailer but they failed to grab any clue about that unknown person. We can also listen some leaked phone calls between Viper and Brimstone where Viper states that Sova is burdened too much these days and exhausted. Also, if Sova and Cypher failed to pursue him it means he is certainly very smart. Here we got some of our big clues that Viper wants to recruit that blackmailer so that Sova may suffer from less workload. This clearly implies that our next agent might be an Initiator.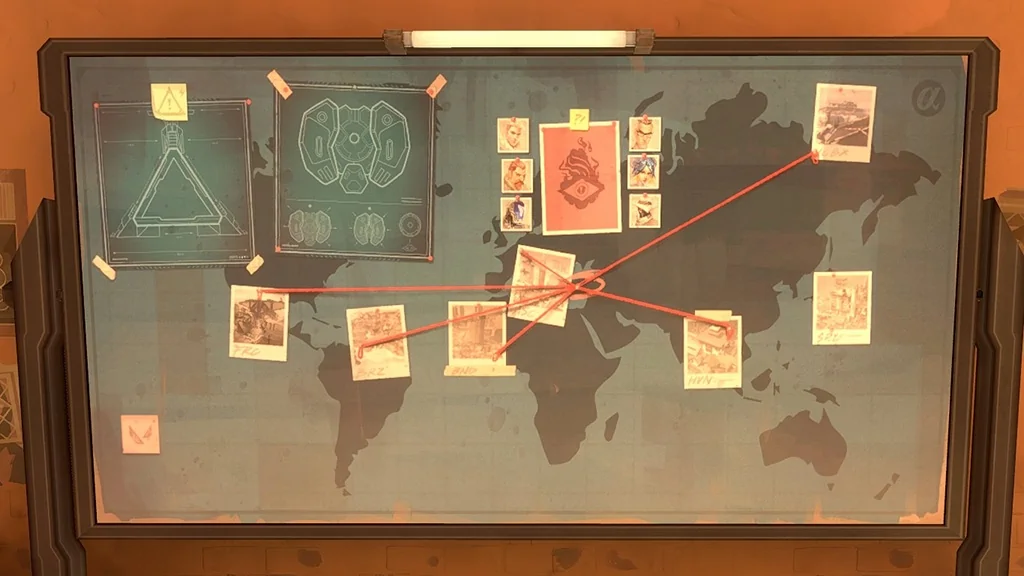 According to a new email from Cypher, he has made a breakthrough with the blackmailer's encrypted letters, tracing them to somewhere in Turkey. Sova is putting up a squad to catch the blackmailer now that they know where he is operating from, which includes Chamber, Breach, Neon, Cypher, and KAY/O. Outside the firing range, Turkey has also been circled on the operations board. The blackmailer's eye is pinned to the bulletin board, which is flanked by images of Sova's strike team.
Read More: ESL Gaming and Qualcomm Partnered for Snapdragon Pro esports Series Featuring Prizepool of $2 million