In the approaching updates to the game, Valorant is planned to launch yet another new game mode. Along with Snowball Fight, Replication, and Escalation, this will be a fun game mode to play. As per the data miners, the new game mode will be centered around the theme of Capturing points where both teams will fight for the highest score. Players have already reacted to the potential upcoming feature of the game, and some have found a resemblance to some popular game modes of other games as well.
According to the leaks, "teams will compete by capturing points, with both teams racing for the highest score." The description corresponds to the Control / Capture the Flag game mode used infamous first-person shooter games such as Halo, Overwatch, Call of Duty, and others. It's unclear whether the new Control-style game mode will be added to the existing Unrated, Competitive, and Spike Rush playlists. Instead, the new mode is likely to join the rotational queue, alongside Snowball Fight, Replication, and Escalation Game.
Future Gamemode | #VALORANT

> Teams will compete by Capturing points, both teams will race for the highest score.

— Mike – Valorant Leaks & Info (@ValorLeaks) February 1, 2022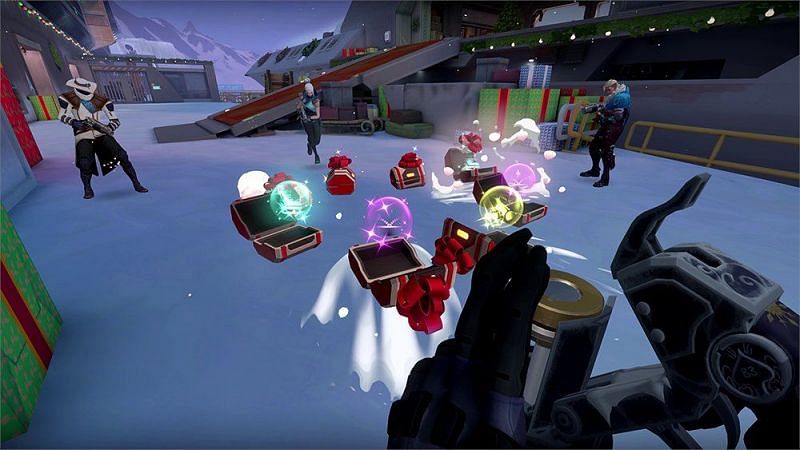 Control and Capture the Flag are game types found in other games such as Call of Duty and Halo Infinite. The side with the highest score at the end of a set period is proclaimed the winner. This game mode bears some resemblance to the Domination mode, according to players. Although it's unclear how well this will transfer to VALORANT, it could be a nice casual mode to enjoy with friends. To provide variation, the prospective mode may be included in the rotation of limited-time modes, or it could only appear for a brief time.
There is presently no indication on when the new game mode in Valorant will be released, but we may expect an official announcement in the next Act. With the current Act coming to an end in March 2022, we may anticipate seeing the new Capture The Flag / Control game mode in Valorant Episode 4 Act 2.
Read More: Valorant Unvield New Tigris Skins Bundle and Free Battle pass to Celebrate Lunar New Year