It is time to see VALORANT Episode 7 Act 2 Night Market: Check out all available skins. Valorant Episode 7 Act 2 Night Market is here, and with it comes a new batch of skin bundles. From sleek and futuristic designs to whimsical and colourful themes, there's something for everyone in this latest update.
In VALORANT, cool-looking skins do more than just make your weapons look good – they can actually help you play better! These skins have special features like unique animations and sounds that can affect how you use your guns. It's not just about winning, though – skins let you show off your style and make you feel like you belong in the game buddies. However, owing Valorant skins can put a strain on your budget unless it is Night Market.
This Night Market features a wide variety of skins from all over the game's history, including popular bundles like Glitchpop, Reaver, and Prime. There are also a number of newer skins available, such as the Magepunk and NO LIMITS bundles (especially, for upcoming Night Market).
VALORANT Episode 7 Act 2 Night Market Skins bundle
All available skins bundles in Night Market got featured from the bundles that were released two accts before. That being said, here the all the available skin bundles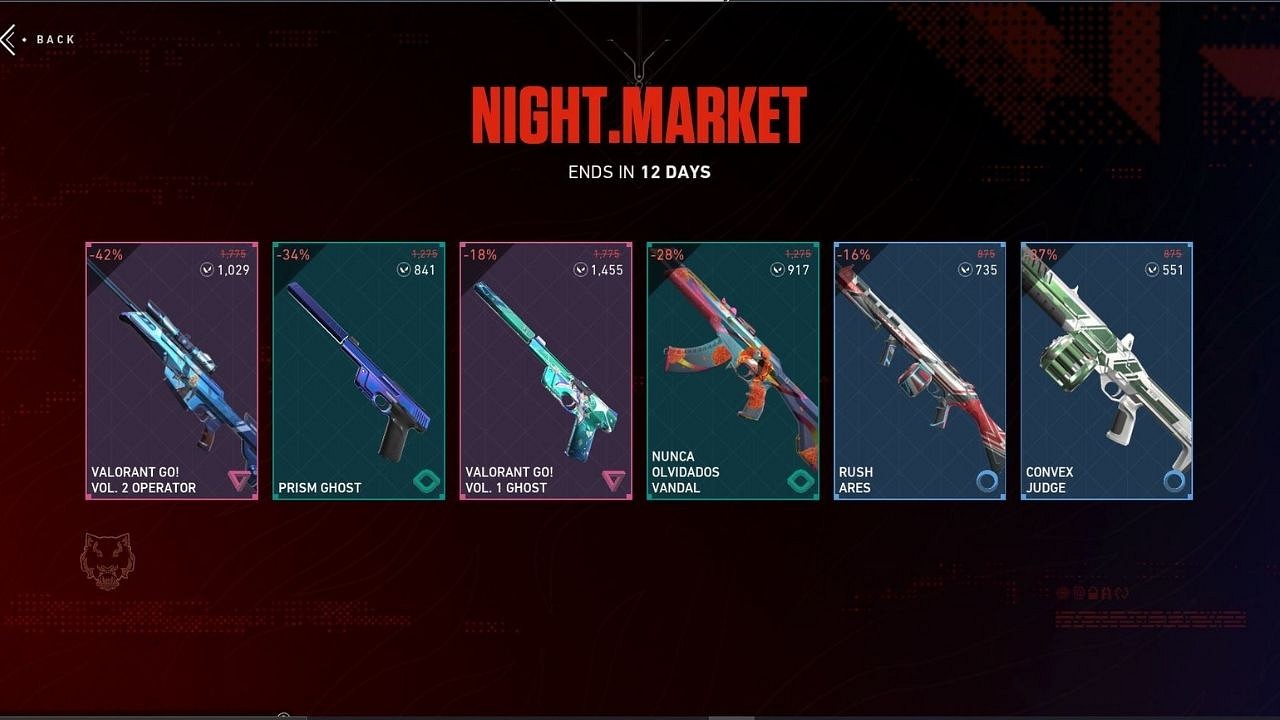 Select Edition
Convex
Endeavour
Galleria
Infantry
Luxe
Prism II
Reverie
Rush
Deluxe Edition
Abyssal
Altitude
Aristocrat
Avalanche
Horizon
Kohaku & Matsuba
Luna
Minima
NO LIMITS
Nunca Olvidados
Prism
Sakura
Sarmad
Silvanus
Snowfall
Team Ace
Tigris
Titanmail
Wasteland
Winterwunderland
Premium Edition
Black.Market
Celestial
Crimsonbeast
Cryostasis
Doodle Buds
Ego
Forsaken
Gaia's Vengeance
Gravitational Uranium Neuroblaster
Ion
Magepunk
Nebula
Neptune
Oni
Origin
Prime
Prime//2.0
Radiant Crisis 001
Reaver
Recon
Soulstrife
Sovereign
Spline
Tethered Realms
Undercity
VALORANT Go! Vol. 1
VALORANT Go! Vol. 2
Xenohunter
Moreover, Melee with 4350VP and above are not included in the Night Market.
Read More: VALORANT Agent 24: Release date, abilities, origin and more