Tencent Announced Biggest Prize pool of $10 Million for Arena of Valor World Cup 2022, See AoV Esports 2022 Roadmaps. The $10 million prize pool for the Arena of Valor World Cup 2022(AWC 2022) will be the largest in mobile esports history. This was revealed during the Arena of Valor International Championship finals live broadcast on Sunday.
Every team that competes in the AWC receives a guaranteed prize of $250,00, with the winnor receiving $3.5 million. Furthermore, Brend Gottsman, Head of Tencent Games Global's Global Esports Center, indicated that the World Cup will feature teams from all across the world. After all previous tournaments have concluded, the tournament will commence in October 2022.
The Arena of Valor World Cup was announced earlier this month, and it was revealed that Tencent intends to unite Arena of Valor and Honor of Kings (the Chinese version of the game) for the huge global tournament. The prize pool was initially established at $8 million, however, it was later upped to $10 million.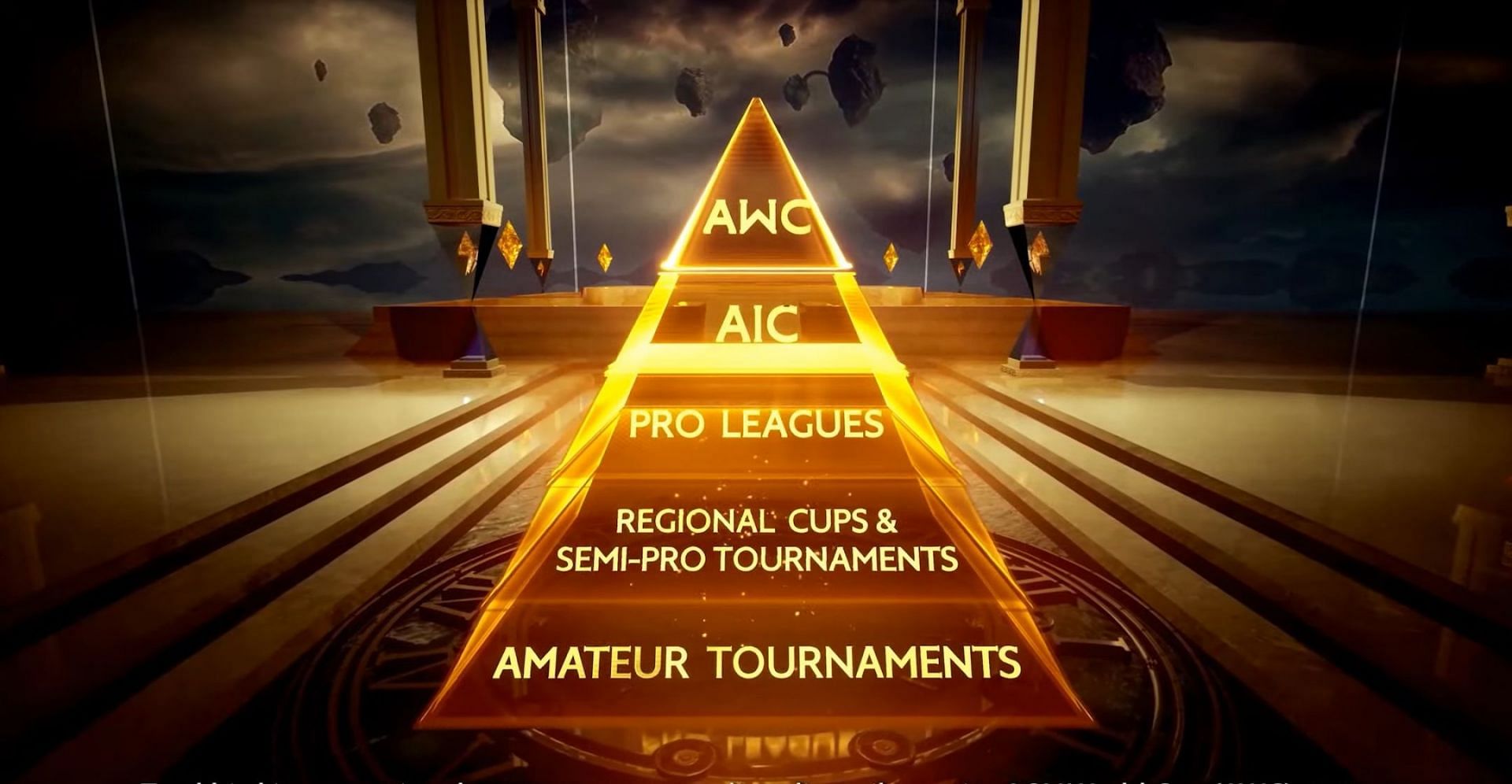 In 2021, AoV Esports 2022 Roadmaps will be divided into five stages. Open amateur tournaments, regional cups, professional leagues, and the grand international competitions—the AIC and the World Cup—all fall under this category (AWC).
The AWC 2022 will have sixteen teams, with an emphasis on a more global structure to the competition. Despite the fact that teams from Southeast Asia continue to dominate the game, all regions will now have more slots. Asia, North America, South America, the Middle East, and Europe are among these regions. Amateurs and content creators will also have their own tournaments in the new year. There will be new regional professional leagues as well as updates to existing ones.
Established city and university tournaments, according to Gottsman, will return. More regions will be added as well for AWC 2022, making the amateur scene "truly global." Europe, North Africa, the Middle East, South Asia, North America, and South America are all included.
Read More: Arena of Valor International Championship 2021: Buriram United Esports make a comeback to become the champions