Team Soul will Not Participate in BGMI All Stars Invitational Delhi LAN event due to this Reason – Team Soul, one of India's most popular BGMI teams, has withdrawn from the planned BGMI All-Stars Invitational LAN event. The reason for their withdrawal from this tournament is that their star player, Soul Goblin, became unwell while traveling for the event. According to gemwire.gg, the squad has withdrawn because one of the players is suffering from health issues. The team has long been a fan favorite, and the new lineup, which included Akshat, Omega, Hector, and Goblin, was set to go to Delhi for the BGMI LAN Event.
Team Soul has dropped out of the LAN event co-organized by Nodwin Gaming and LOCO, according to an Instagram story posted by Mortal recently. According to Mortal's Instagram account, Goblin (one of the team's primary assaulters) and the rest of the lineup got sick on the way to the tournament. The team was forced to withdraw from the event as a result of this.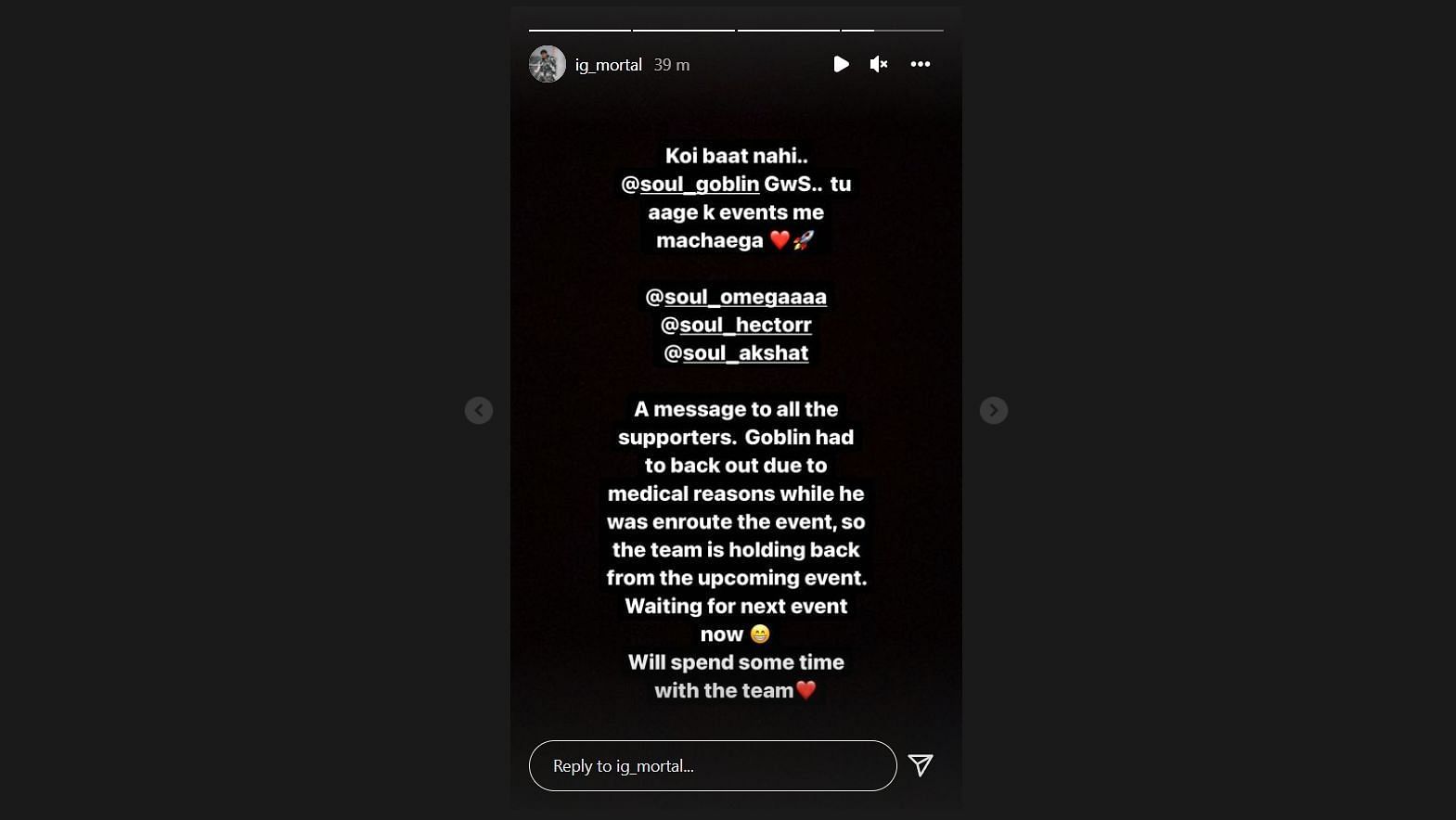 Loco x Nodwin Gamine presents BGMI LAN Event will take place in Delhi after a two-year break. This will be a delight for all BGMI fans when the Esports scene returns to normal after 2.5 years of turmoil. This will be BGMI's first LAN event since the global epidemic hit in 2019. For the time being, the information is scarce, although it is known that the competition will feature 16 teams. All of them have been invited, and have received invitations from the event's organizers, Nodwin Gaming and LOCO. BGMI All Stars Invitational Delhi LAN
At the event, fans will be able to witness their favorite teams, such as TeamXO, GodLike, and Team XSpark, to mention a few. Team XSpark, on the other side, will be without their IGL, Mavi, who has been diagnosed with Covid and is being confined at home. Ultron, Scout, and 420op, the remaining three players, are scheduled to attend.
Read More: BGMI Teams have Been Started to Reach Delhi for LAN Tournament Organized by Loco x Nodwin