Fans have been excitedly anticipating the release of the Valorant Champions 2022 bundle as much as they are anticipating watching their favourite teams vie for the trophy in Valorant Champions 2022. Finally, Riot has released all the information surrounding the Champions 2022 skinline, including the cost, skins, and other information. Additionally, the Valorant Champions 2022 collection has one-of-a-kind visual effects that are linked to your in-game kill total, so you'll be richly rewarded for going all-out.
Valorant Champions 2022 skin bundle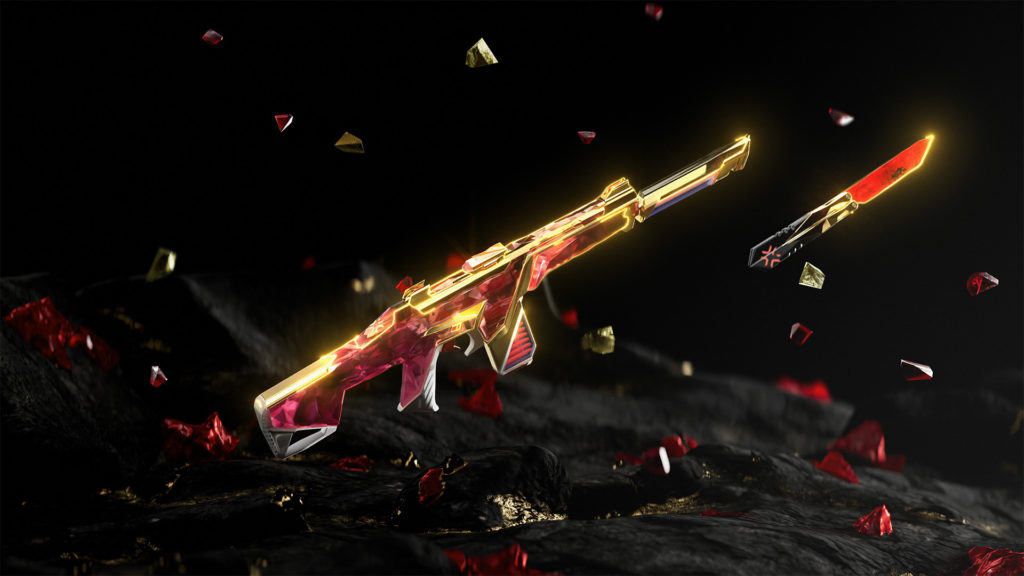 Custom Phantom and butterfly knife models are included in the bundle, along with two brand-new Champion's Aura features. There is also a special Easter egg on the knife that activates when you are top fragging and have at least 25 kills. The visual effect varies after five kills and has a maximum of 25 kills.
The Champions 2022 collection will include five cosmetic items: two weapon skins and three other cosmetics
The bundle items are listed as follows:
Champions 2022 Phantom
Champions 2022 Butterfly Knife
Champions 2022 Gun Buddy
Champions 2022 Player Card
Champions 2022 Spray
Riot has also stated that the teams competing in the Champions would receive 50% of the net money from the collection from August 23 through September 21. You also need to remember that this is your only opportunity to get the skins from this bundle because they won't be returning to the Night Market.
By August 23, the bundle is expected to be made available in-game, where it will remain there through September 21. The participating teams will receive 50% of the net proceeds from the Champions 2022 collection when you purchase the bundle, according to Riot Games.
The bundle won't be available in the Rotating Store or Night Market again, according to the developers. The XE (Exclusive Edition) tier bundle is only available once, therefore gamers will only have one opportunity to get it.