Tencent Director of PUBG Mobile Esports, James Yang has finally unveiled the date, format, and Teams of the upcoming PUBG Mobile World Invitational. The large $3 million prize pool for the PUBG Mobile World Invitational (PMWI) 2022, which will be held between August 11 and August 20, was revealed by Tencent on June 30.
The tournament will be a LAN event in the capital of Saudi Arabia- Riyadh. For the occasion, PUBG Mobile has teamed up with Gamers8 and ESL. Tencent has also disclosed that the PMGC 2022 will have a massive prize pool of $4 million in addition to the PMWI. PMWI 2022 Format Explained PMWI 2022 Teams
PUBG Mobile Club Open ( PMCO) World Finals, which took place in December 2019, marked the last time PUBG Mobile had a global LAN event. In order to bring the PMWI 2022 to Riyadh, Saudi Arabia, Tencent has teamed up with Gamers8 since the COVID-19 situation is improving globally. The PMWI 2022 will take place at the city's Esports & Elite Zone – Boulevard, according to the Gamers8 website.
Invited Teams for PMWI 2022:
Morph GGG (Indonesia)
Box Gaming (Vietnam)
Vampire Esports (Thailand)
4Rivals (MY/SG/PH)
DenizBank Wildcats (Turkey)
VIVO KEYD (Brazil)
Aton Esports (Latin America)
52 Esports (Pakistan)
Stalwart Esports (South Asia)
Nigma Galaxy (Arabia)
Virtual Gaming Squad (Africa)
TJB Esports EU (Western Europe)
Back2Back (North America)
REGAN.S GAMING (China)
DWG KIA (South Korea)
DONUTS USG (Japan)
Team SouL (India)
Team Falcons (KSA)
PMWI 2022 Format Explained: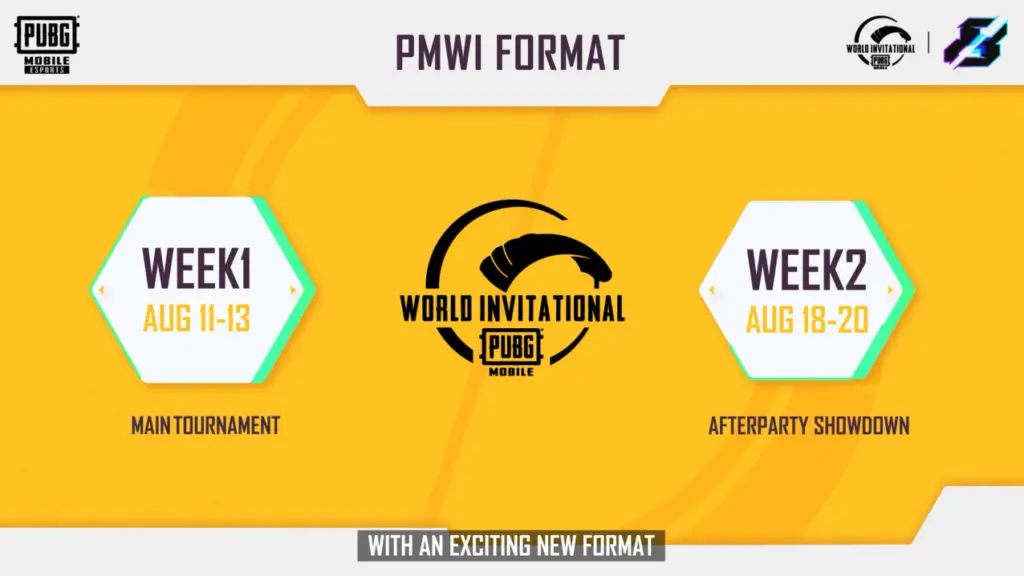 The game will take place (Main Event and After Party) across two weeks. There will be a total of 18 invited teams competing during the first week, which will take place from August 11 to August 13. The After Party Showdown will take place during the second week, which runs from August 18 to August 20. This week's competition will use a new structure in which 12 teams will take part. The second week will feature a competition between the top five teams from Week 1 and six teams from the selected region, along with one special invite. There will be a unique two-week format for PMWI in 2022.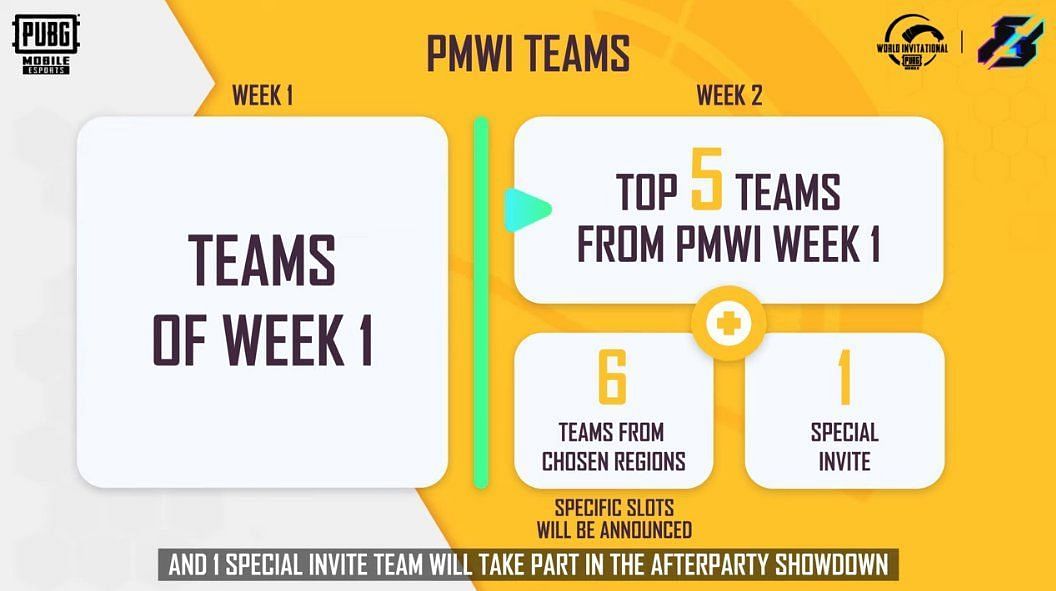 You can watch the match live on the PUBG Mobile Esports YouTube, Facebook, and Twitch channels, The competition will start at 11 am GMT on each match day.
Read More: BGMI 1st Anniversary Date: Check out the upcoming content to celebrate the first anniversary of BGMI