LoL Worlds 2023: The largest League esports tournament will be held in South Korea, Check out the new format announcement – This year, Riot has decided to change the format of the League of Legends World Championship. With a brand new format, the Worlds 2023 will be held in South Korea. Let us take a look at the updates and the reasons behind them.
#Worlds2023 is coming to South Korea! 🇰🇷

Read more about the new 2023 Worlds format here: https://t.co/iAjqZKDm1T pic.twitter.com/eSkMpH0hh8

— LoL Esports (@lolesports) January 10, 2023
lol worlds 2023: new changes
Fourth seeds from LEC and LCS will compete in a best-of-5 series and the winning team will advance to the Play-Ins at Worlds. This match will be held in North America this year while the next one will be held in EMEA.
Play-In Stage will have a double-elimination bracket.
Second phase of Worlds 2023 will be completely changed. Instead of having a Group Stage, there will now be a Swiss format.
lol worlds 2023: new format
PLAY-IN STAGE
Round 1:

The eight teams in this stage will be divided into two groups.
This round will have a Double Elimination bracket.
All matches played between the teams will be a best-of-three match series.
The top 2 teams from both groups advance to the Play-In Round 2 while the last 2 teams will be eliminated.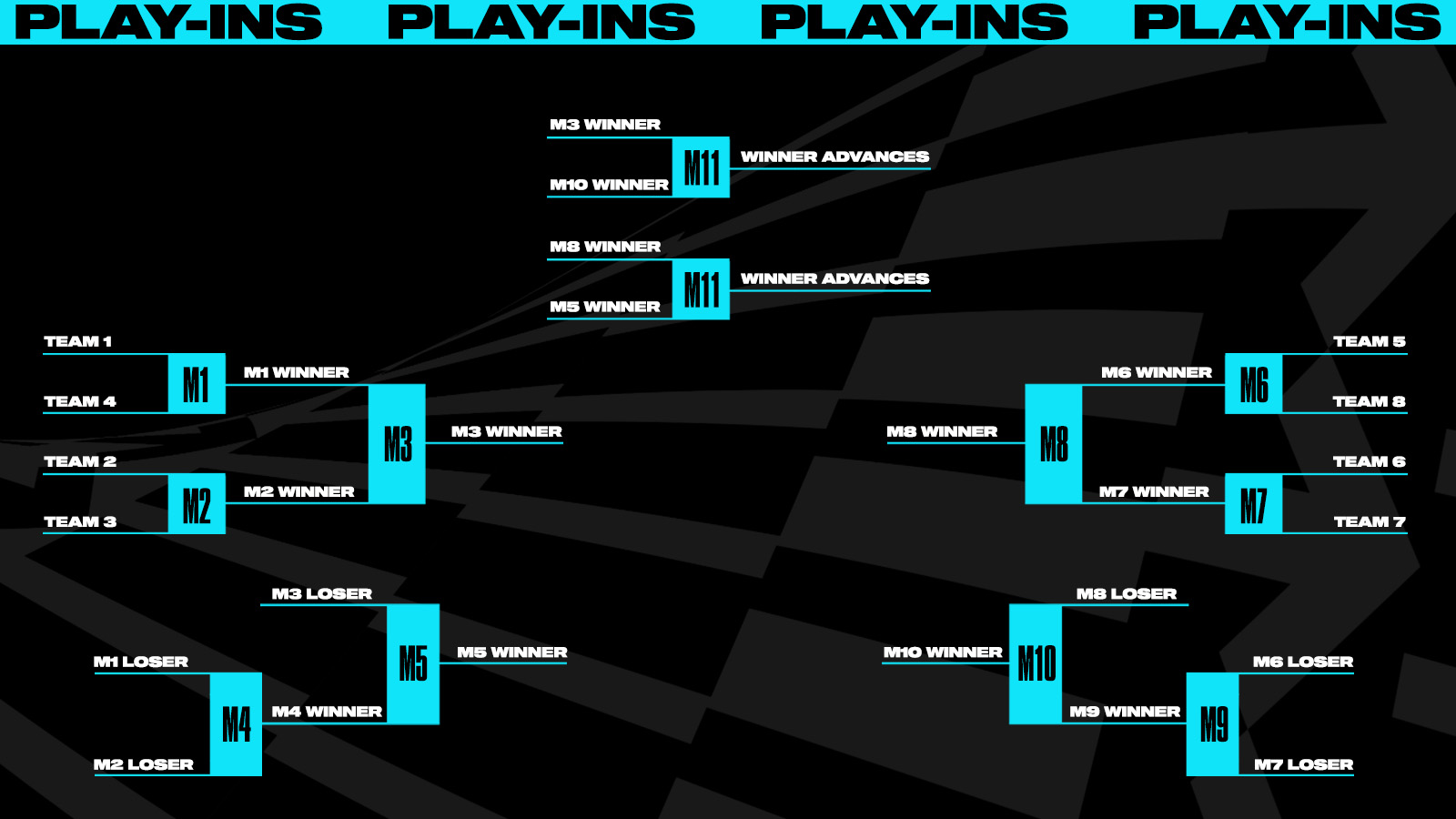 Round 2:

Four teams will that have advanced from Round 1 will compete. The Upper Bracket winner from each group will be paired against the Lower Bracket winners of the other group.
All matches will be the best-of-five match series.
The 2 winning teams will advance to the Swiss stage.
SWISS STAGE
Two teams that have advanced from the Play-In Stage will join the 14 other teams that have directly qualified here.
This stage will follow a 16 Team Swiss System Format.

Round 1 teams will be paired against teams from a different region
Rounds 2 to 5 are seeded based on each team win-loss record
Elimination and Advancement matches are Bo3
All other matches are Bo1.

Teams that secure 3 wins in this Swiss Stage will advance to the Knockout Stage. On the other hand, teams losing 3 matchups will be eliminated from the format.
KNOCKOUT STAGE
The eight teams that have qualified from the Swiss Stage will be playing in a single elimination bracket here.
Here are the rules for Side Selection Privilege in the Knockout Stage.

Teams having this privilege choose the side in game 1. After that game, the losing side gets the chance to choose a side for the next game.
In Quarterfinals, teams that have qualified for Knockout Stage earlier than their counterparts will have this privilege.
In the following matches, the Side Selection Privilege will be determined by coin flip.

All matches in the Knockout Stage will be the best-of-5 match series.
Riot has introduced these changes this year to make its international events more fair, balanced, and competitive. It will make every game high-stakes for participating teams and players as well as promote more cross-regional matchups.
You can learn more detailed information about Riot's changes to Worlds 2023 format by clicking here.
You can also check out the League of Legends Season 2023 Kickoff event featuring LCK stars below.
Stay tuned to get more such updates from League of Legends and its esports scene.
Read More- LoL MSI 2023: The Mid-Season Invitational 2023 is coming to London, Check out the new format announcement