LoL Wild Rift Patch 3.5b: The last patch of 2022 brings in new skins, events, and a new champion Lillia- League of Legends Wild Rift Patch 3.5b has been released. The devs have decided to end the year by adding a new champion called Lillia. Apart from her, various nerfs, buffs, balance changes, new events, and skins have also been introduced. Let us take a look at the latest patch notes.
It's the last patch of the year! Welcome to 3.5b!
🦌 You're heart will grow fawn'der over our new arrival, Lillia!
🌸 Step into the Spirit Realm in the Spirit Blossom Event!
🪷Spirit Blossom Lillia, Teemo, Yasuo, Yone, & Thresh!
❄️Snowball Fight with poros!
⚖️ Balance Updates! pic.twitter.com/fRVlpLe7IF

— League of Legends: Wild Rift (@wildrift) December 14, 2022
lol wild rift patch 3.5b: new champion
Lillia, The Bashful Bloom, is a melee fighter who shines in the top lane or jungle roles. Apart from dealing high damage from her skills, she is also known for her crowd-controlling effects. Hence, she plays a crucial role in team fights.
Passive: Dream-Laden Bough – When Lillia hits a champion or monster with her skills, it will continue dealing additional max health damage over time.
1st Skill: Blooming Blows – With its passive, Lillia gains stacking Move Speed when hitting enemies with spells. Using this skill, she can deal magic damage to nearby enemies, with extra true damage being dealt on the edge.
2nd Skill: Watch Out! Eep! – This skill allows Lillia to deal damage in a nearby area, with more damage dealt in the center.
3rd Skill: Swirlseed – Lillia hurls a moving round seed that damages and slows those it lands on. If it doesn't hit anything, it will continue moving until it hits a wall or target.
Ultimate: Lilting Lullaby – Lillia causes all enemies marked with her passive to become Drowsy before falling asleep. Enemies forcibly waken up will take extra damage.
lol wild rift patch 3.5b: buffs
Champions:

The following champions have been buffed in this patch: Kayn, Nunu & Willump, Garen, Dr. Mundo, Kassadin, and Pantheon.

Runes:

The following runes have been buffed in this patch: Domination – Giant Slayer, Domination – Sudden Impact, and Inspiration – Pathfinder.
lol wild rift patch 3.5b: nerfs
The following two support champions have been weakened in this patch: Braum and Rakan.
Apart from these buffs and nerfs, Riven has been adjusted to make her more early-game friendly for players.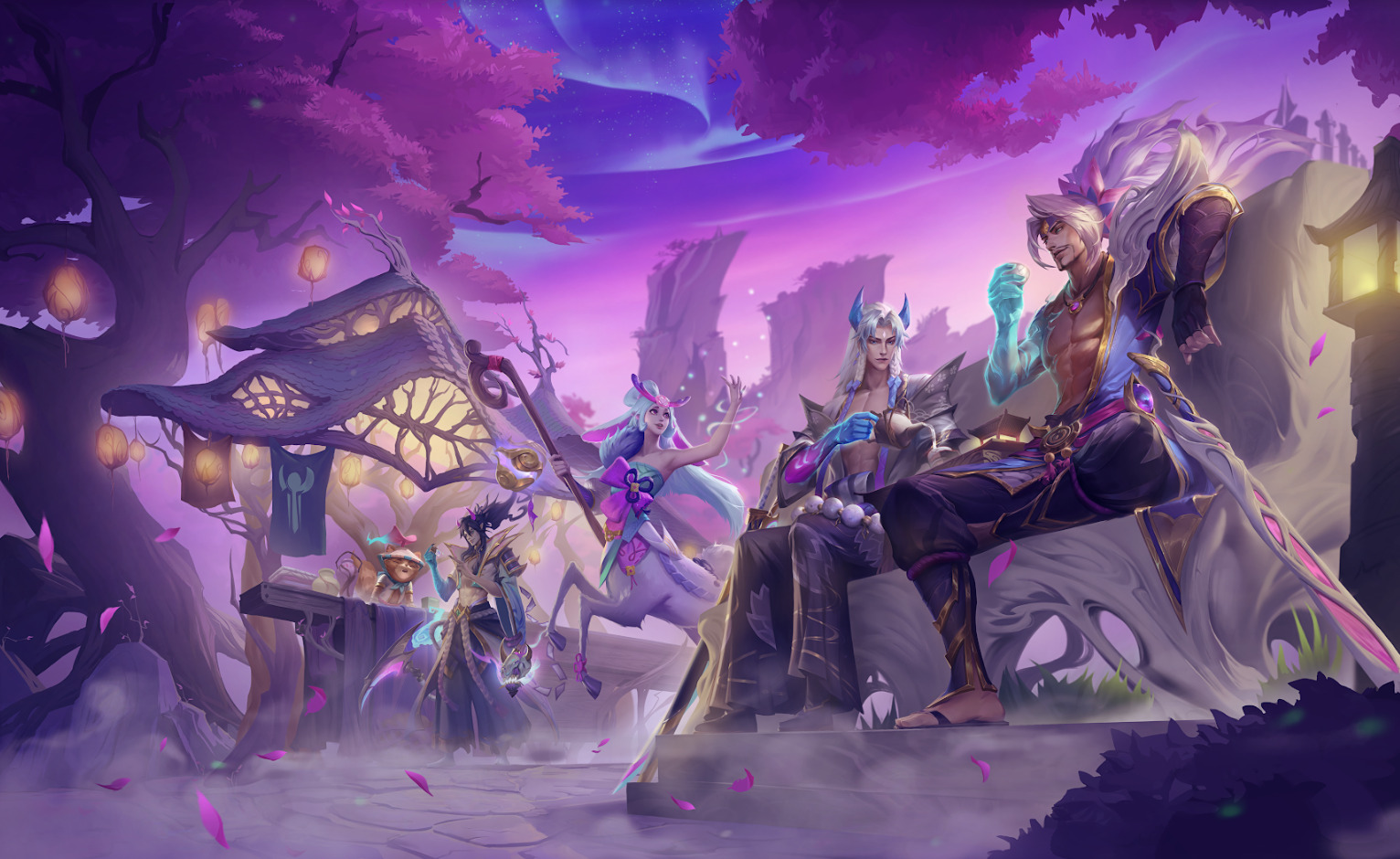 lol wild rift patch 3.5b: new skins and accessories
From Dec. 15, the following skins will be available in Wild Rift.
Frostblade Irelia
Spirit Blossom Lillia
Spirit Blossom Teemo
Spirit Blossom Thresh
Spirit Blossom Yone
Spirit Blossom Yasuo
Players can also get various new accessories related to the Spirit Blossom skin lineup. They are as follows:
Baubles: Spirit of the Forest, Beckoning Fox
Icons: In Bloom, Gateway to the Spirit World, New Year New Poro!, The Rogue, The Trickster, The Dutiful, The Guardian, The Obsessed
Custom Recalls: Blooming Hope
Homeguard Trails: Spirited
Emotes: Year of the Poro, Bashful Petal, Did it., Harumph, The Tear, Snooze, Weary
This is a brief summary of the Wild Rift Patch 3.5b. You can get more in-depth details by checking out the full Patch Notes here. Stay tuned with us to get the latest updates from League of Legends Wild Rift.
Read More- LoL Wild Rift Patch 3.5A: Devs focus on Jungle/Top Lane champions, also Chroma Crash skins arrive, CHECK DETAILS