Do you wish to master the use of Mirage? Our Apex Legends Mobile Mirage guide covers the character's descriptions, advantages, and skills in addition to offering gameplay advice. In this tutorial, we'll talk about Mirage in Apex Legends Mobile, his advantages, skills, and finishers, as well as the best teammates for him. Finally, there will be a section with advice on how to use Mirage to its full potential. Master the Abilities of Mirage
Abilities of Mirage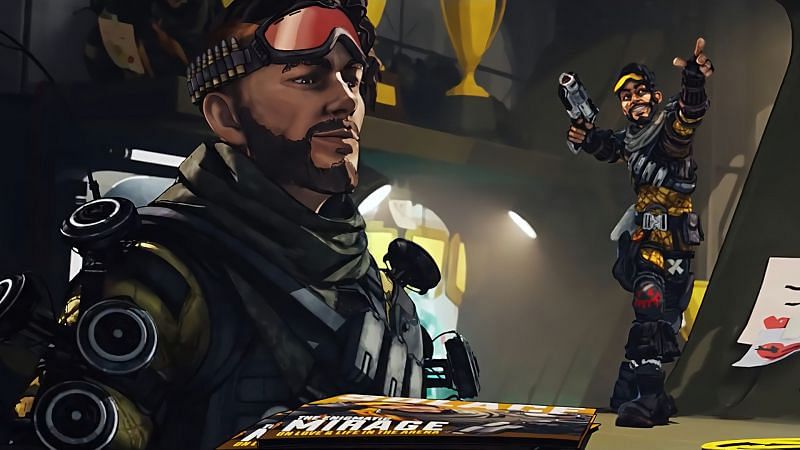 As a holographic trickster, Mirage uses the many techniques he has already mastered to try to fool his foes. This is made possible by his skills, which also make him one of the most entertaining Legends to employ and is unpleasant from an enemy's perspective. Let's learn more about his unique skills. Master the Abilities of Mirage
The passive ability of Mirage is simply too powerful to constitute a skill. Now You See Me, a First-Class skill that greatly aids in a team's support area, renders Mirage and his buddy invisible while he revives them.
One of those techniques that Mirage had mastered was Psyche Out. Here, Mirage uses a holographic dummy to fool the adversary. By pressing a button that appears once the ability has been engaged.
The unmatched ability "Life of Party" with the best trick to rush offensively is Mirage's Ultimate Ability. With this power, a player can send out five controllable spies to draw the attention of their foes.
Mirage is a legendary offensive player whose strategy revolves around deceiving and deceiving his opponents. As his kit does not allow for much flexibility, he is one of the few legends that is really enjoyable to play in normal battles, but that is about it. Although he is good and enjoyable to play, he can fall short in terms of utility. Therefore, if you want to use him in a rank game, we advise you to play him carefully and aggressively when you can.
Read More: MultiVersus Game: Everything you need to know about Warner Bros. new fighting game