BMOC The Grind League Stage: Only 2 Days Left: Which Team is Leading after Day 2? The Battlegrounds Mobile India Open Challenge- The Grind is now finally ended its second day. Chemin Esports thoroughly crushed the Grind League Stage. The team went from 19th to first place by scoring a total of 84 points in four games today. Team Mayhem was the other team that put in a strong showing, finishing in second place in the overall standings. After the completion of the second day, Entity Gaming was ranked third with a total of 87 points. BMOC- The Grind League Stage Day 2
The opening match of the day, between B and C at Erangel, was won by Team Chemin eSports by 13 frags. With 6 frags, team Skylightz came in second place.
In the second match of Miramar, GodLike was able to secure the first position with 15 finishes, followed by team Mayhem and Chemin eSports by 11 and 9 frags.
Jonathan from Godlike became MVP by 7 finishes
Team Mayhem won the third match in Sanhok, which was contested between Groups A and B, with 14 frags. MYMSaad was the match's MVP.
With just 5 finishes and WWCD, Team Soul was able to secure second place.
In Erangel Team XO won the fourth match of the day with a total of 9 finishes, while Team Revenge came in second with 12 finishes. With 7 finishes, RVNGmighty was named MVP.
Team Chemin eSports won fifth match of the day ,played between group B and C, in Miramar with 6 finishes, with a total of 9 finishes. Team Insane secured second position.
In Erangel, Entity gaming won the sixth match of the day with a total of 12 frags, while Revenant came in second with 8 finishes. With five frags, RNTAustinbotx was named MVP.
Hence overall Standing after Day 2 is as follows: BMOC- The Grind League Stages Day 2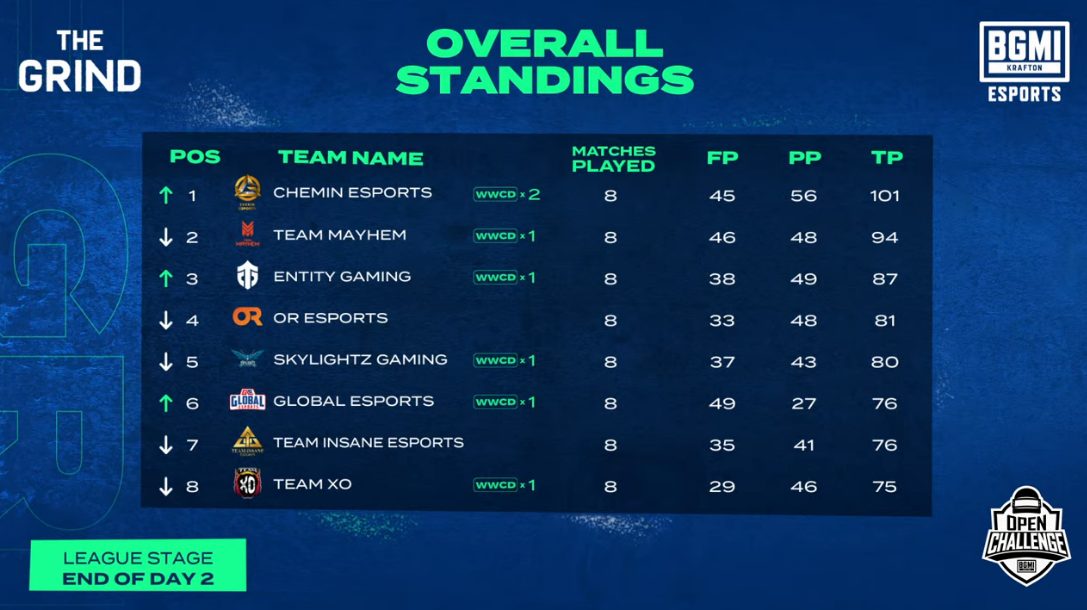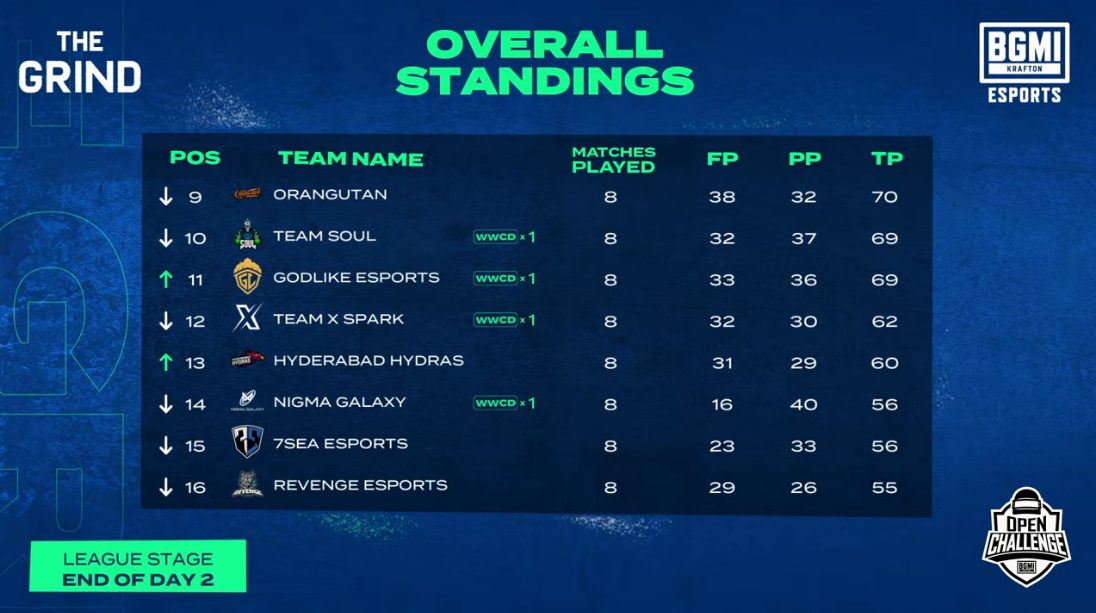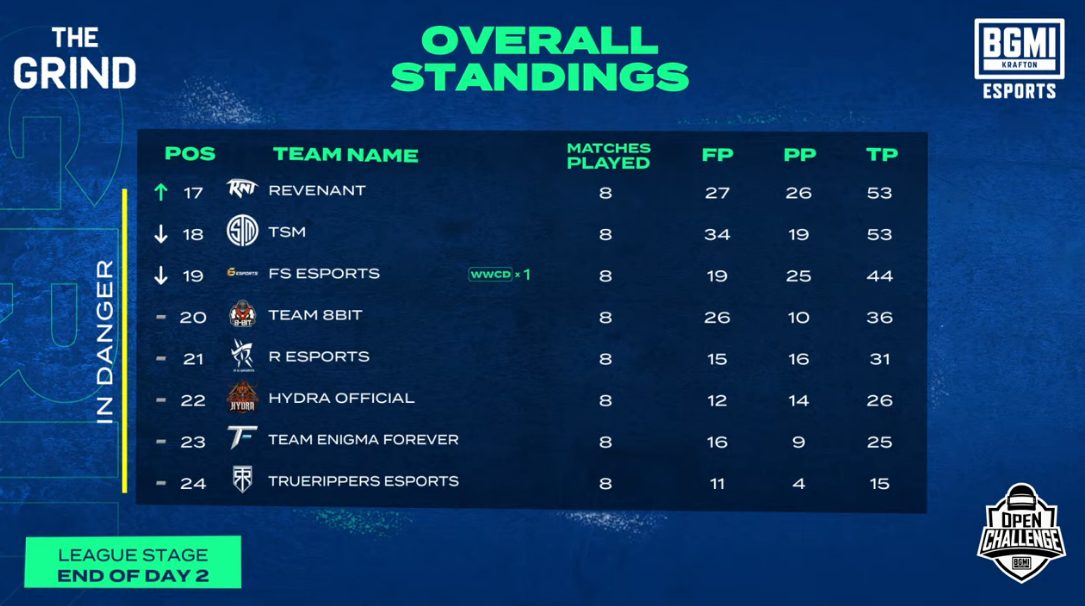 There are just two days left in the competition, and the intensity and competitiveness between teams is growing. Watch the tournament live on the official BGMI YouTube channel. Every day at 5 p.m., the tournament will begin, and the final match of the day will be played at 9 p.m., so get ready to see an incredible battle and cheer on your favourite team.
Read More: Ubisoft Pune is Also Playing Key Role for Developing Rainbow Six Mobile on iOS and Android