BMOC The Grind Grand Finals: Which Team is Leading after Day 2 and Finish Leaderboard: The second day of BMOC The Grind finals concluded today. The day again belonged to Orangutan Esports who topped the overall points table with 79 kills and 161 points. On Day 2, Team Soul maintained their consistency, finishing second with 146 points. Team Soul has 89 position points and 57 kills thus far. Skylightz Gaming and Nigma Galaxy had an excellent day, finishing third and sixth with 125 and 111 points, respectively. GodLike has failed to gain position points but hopes to strong comeback in the remaining days. BMOC The Grind Day 2
Day 2 Highlights
Team Nigma Galaxy won the first match of the day in Erangel by 9 finishes, followed by TSM in second place by 11 frags, and team Soul in third place by only 3 frags. In the second Miramar match, Team Insane took first place with 11 frags, followed by Team R eSports and Team Skylightz with 4 and 3 frags, respectively. With 9 finishes, Team XO won the third match in Sanhok. Nigma Galaxy took second place with 4 frags, followed by team Orangutan in third place with 7 finishes, while Ninjajod was chosen MVP for that map.
Skylight won the fourth match of the day at Erangel by 13 frags, with Team Insane coming in second with three finishes. Team Soul was able to secure third place with 7 finishes, and Soul Akshat was named MVP in the fourth match with 5 finishes.
Skylightz won the fifth Miramar match of the day with 16 finishes but were unable to take WWCD, with 11 finishes, and chicken Dinner Team OR claimed the second position. In Erangel, Team Nigma Galaxy won the sixth match of the day with a total of seven finishes, while Global eSports finished second with five. Orangutan's AKOP was awarded MVP.
Top 5 players at the End of Day 2:
AKOP.            31 Finishes

Jonathan.      21 Finishes

Ninjajod.        19 Finishes

Believe.         21 Finishes

 Joker.            19 Finishes
Overall Standings: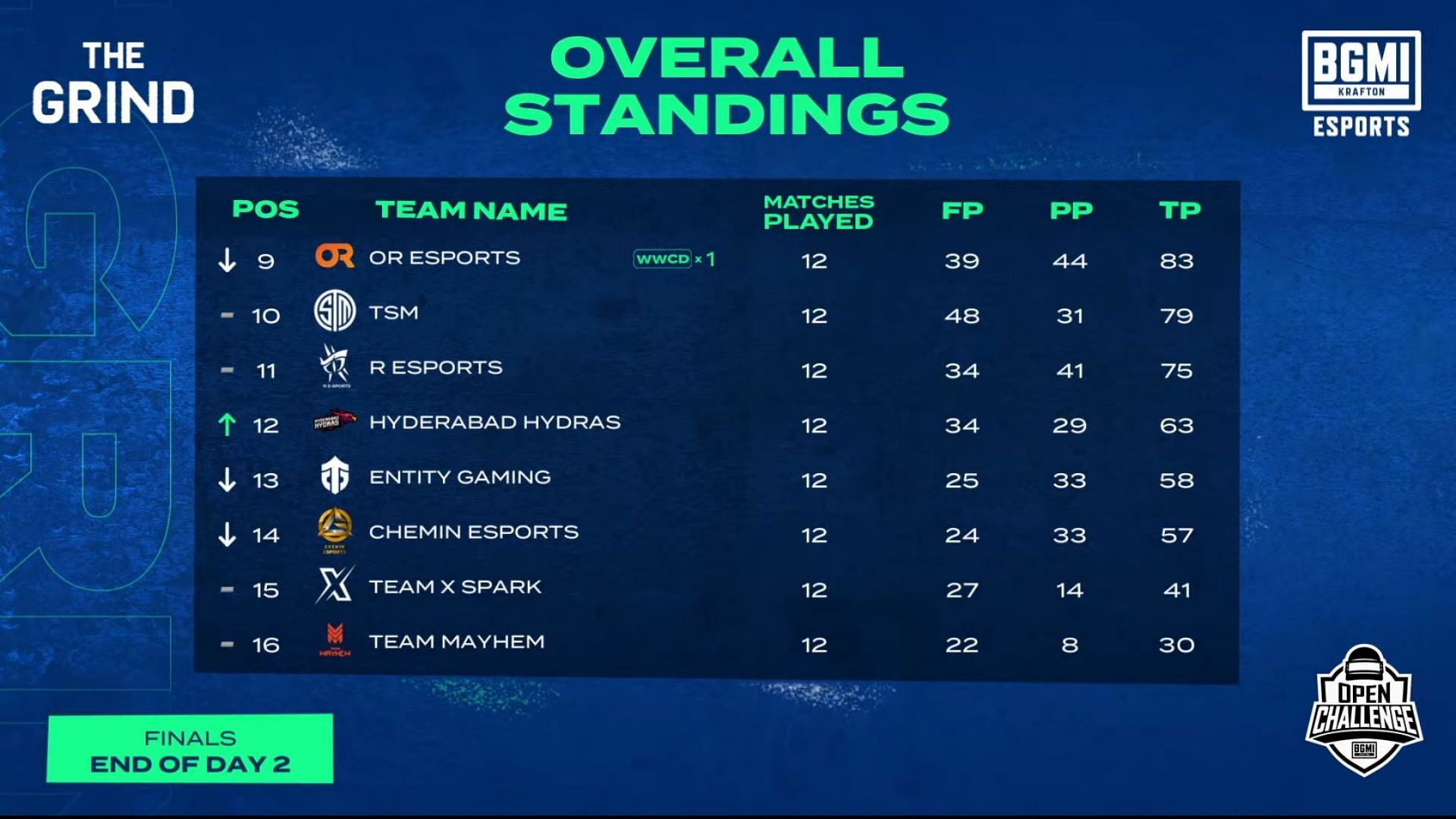 Read More: New State Mobile x Among Us Collaboration: Check Release Date, Rewards, and more