The BMOC-The Grind Grand Finals began today, with the top 16 teams battling for INR 3.15 lakh. Team Orangutan led the overall rankings at the end of day one with 101 points, followed by fan favourite Team Soul with 79 points. On day one, Squad Orangutan was the only team to reach a three-digit point total. The Grand Finals will feature 24 matches over four days, featuring 12 maps on Erangel, 8 on Miramar, and 4 on Sanhok. BMOC The Grind Finals 
Grand Finalist Teams
OR Esports

Team Insane

Entity Gaming

Chemin Esports

Team XO

Team XSpark

Skylightz Gaming

GodLike Esports

Team Mayhem

Hyderabad Hydras

Team SouL

Global Esports

Orangutan Esports

TSM

Nigma Galaxy

Revenge Esports
Mapwise Highlights: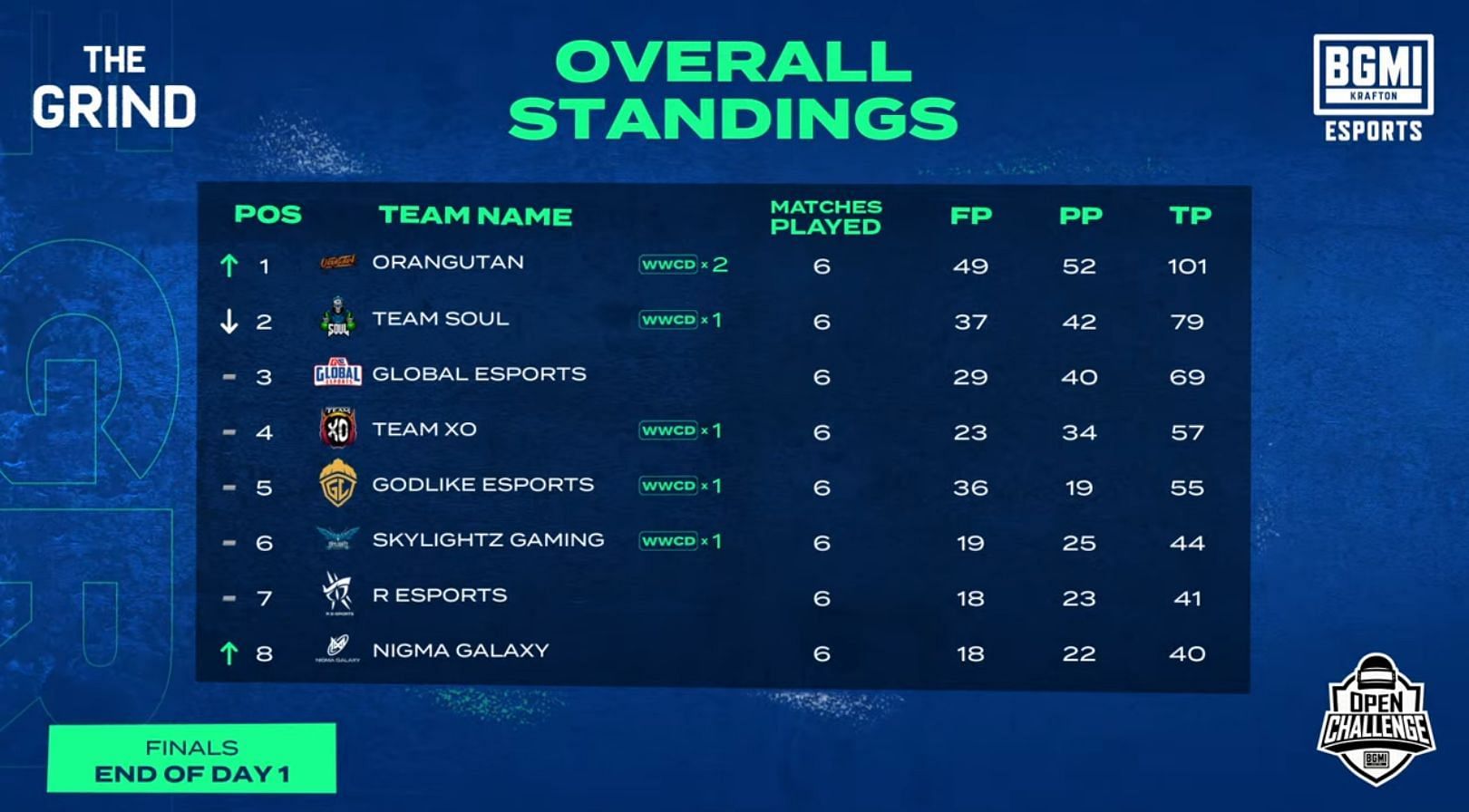 The first match took place on the classic Erangel map. The fight between Soul and Orangutan provided an opportunity for Team XO to surge and come out on top with 10 kills. Team Soul won the match with a total of ten frags.

Global esports won the second map which was Miramar, with 12 frags, followed by Team Skylightz and Team Nigma Galaxy with 8 and 7 frags, respectively.

Team Godlike won the third match in Sanhok, with 8 frags.  Global eSports secured the second position with 6 frags. With 4 finishes, Entity SoulOmegaa was named MVP.

Team Soul won the fourth match with nine frags after defeating OR Esports in the final circle. Orangutan once again demonstrated excellent skill to take third place, with Ash taking MVP honours with his five frags.
In the fifth match, Orangutan went insane, scoring 18 kills. The team had no mercy and pursued an all-in strategy. For his ten kills, Akop was awarded match MVP.

In Erangel, Team Orangutan won the sixth match of the day by a total of 14 frags, while Nigma came in second with 4 finishes.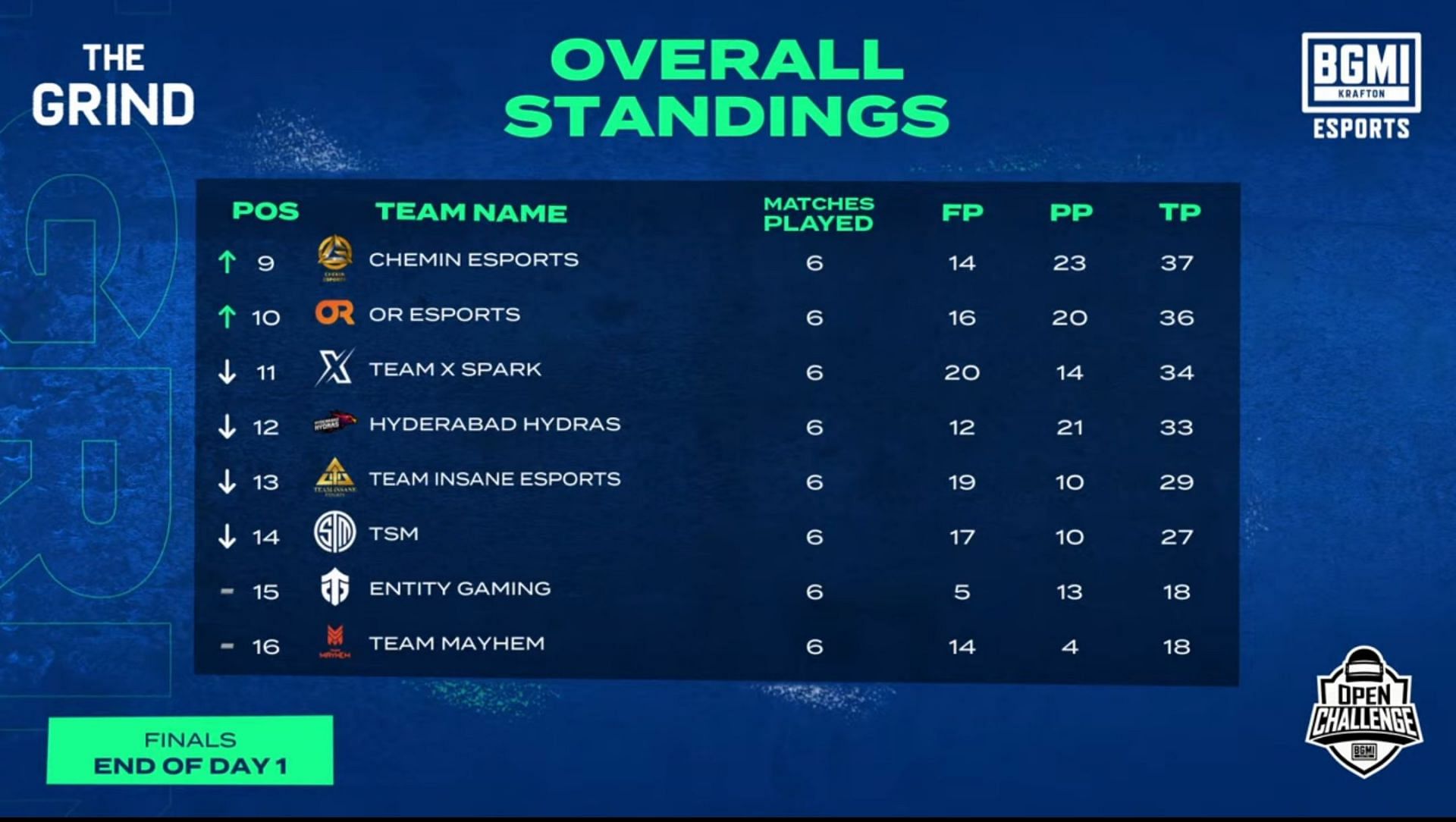 Read More: PMCO 2022 Spring: Players Must have "GAC anti Cheat Tool" to Play, How to Setup