Popular indie developer M1ke recently unveiled a multifunctional programme made specifically for Valorant players. The in question computer software, Assist, is one place where users of the game can switch accounts, access their store, track their Battlepass progression, and carry out a number of other in-game tasks. The latest Update Information on your current live match is available in Assist v1.1. It also alerts you when a person you designated is playing in your game. Use the GLOBAL List or your own Personal List, as appropriate. Assist App Valorant Launcher
Assist is Currently NOT Bannable.

Assist is Open Sourced Software, and might show Unsafe on some computers. This is a False Positive as Assist is Unsigned.

Assist is Open Sourced, So you can see the code yourself here:https://t.co/sMNuPGkAu7

— Assist (@AssistLauncher) January 12, 2023
Assist is a third-party programme that Riot Games does not create or promote. The app uses the Riot client to download, update, and carry out a range of additional tasks even while it is not connected to the business.
Following are the Features of Assist v1.1 for Valorant Players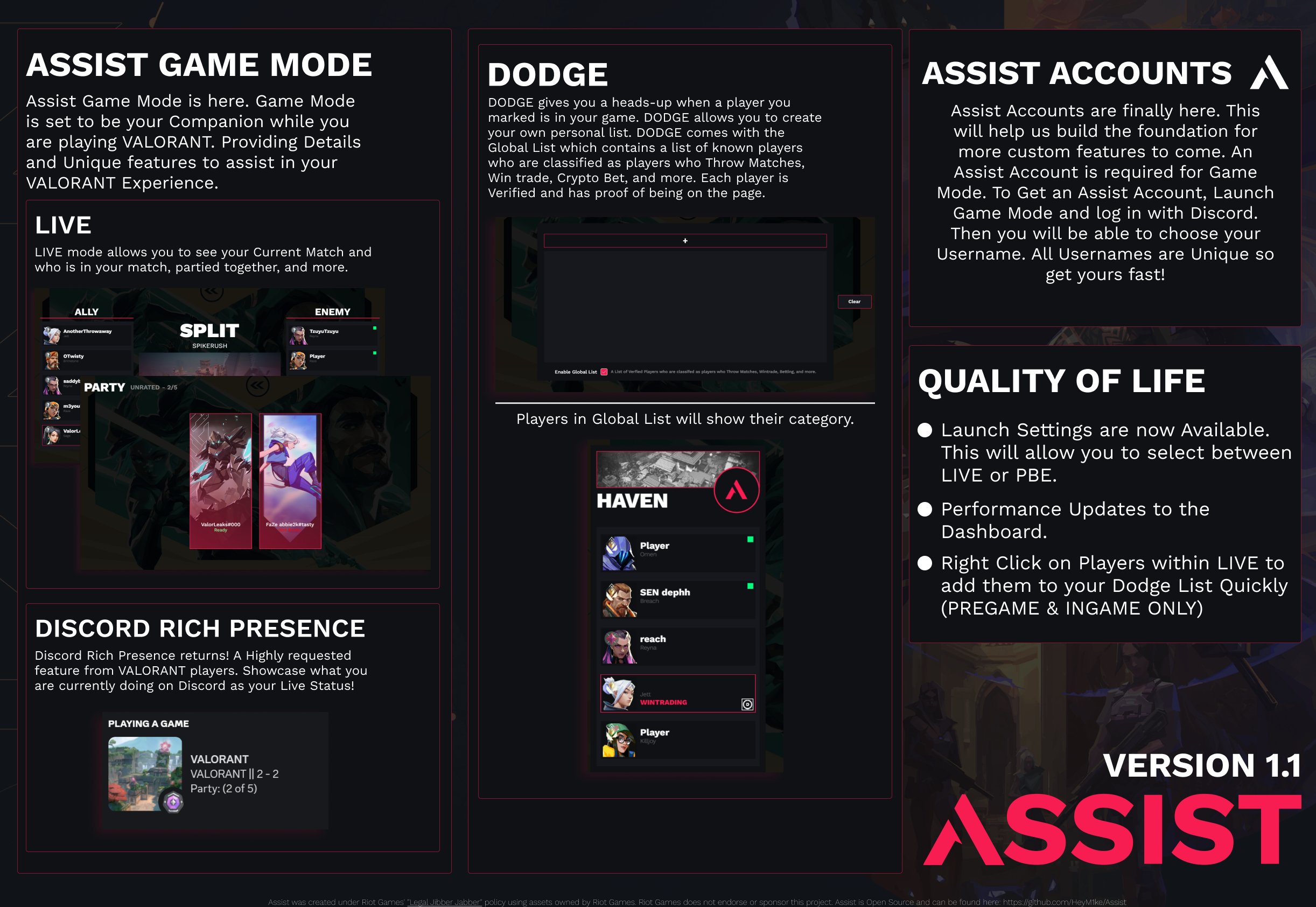 The new Assist app's capacity to serve as a Valorant launcher is one of its main draws. To effectively launch the game, players don't need the Riot client or the Valorant app. Instead, they can use Assist.
The in-game store takes up the full second window on the app. On this page, players may see the Featured Bundle and their Daily Offers. The balances of their Radianite Points (RP) and Valorant Points (VP) as well as their account name and tag will be shown.
Assist gives a more attractive appearance for this feature in comparison to the in-game layout, giving users a practical and entertaining choice for the activity.
The Account Switcher function, which was greatly desired by the game's community, was lastly introduced by Assist. As a result, the user may save up to five distinct accounts in the app, all of which are accessible with a single click.
Assist app: How to install, setup and link the Valorant account
Dedicated fans can use this URL or GitHub to access the app's download file. Players will be directed through a brief installation process after downloading the application, and then it will be ready for use. Players can discover a step-by-step installation tutorial that has been released by M1ke, the creator of the application, below.
Read More: Sentinels vs ShahZam Controversy: ShahZam Claims that Sentinels Broke Promise of VCT Franchise Roster