New Legend and reforged Kings Canyon arrives with Apex Legends: Hunted patch- Apex Legends will introduce their latest patch "Hunted" today. It will feature various adjustments to the current items and Legends' kits.  The developers will also add a new Legend known as Vantage. She will be the perfect pick for players looking for a sniper-based one in the game.
Apex Legends Hunted patch releases today!
Let us take a deep look at the patch notes released.
New Legend: Vantage, Survivalist Sniper
Xiomara "Mara" Contreras is a survivalist who utilizes her sniper rifle to check out any incoming threats from thousands of meters away. Born on the barren ice planet Págos, Vantage has grown to become the ultimate survivalist. Living in a hostile land has allowed her to become unfathomably good with a scoped weapon.
PASSIVE: Spotter's Lens: Aim down sights to scout with your eyepiece (unarmed or with mid- to long-range scopes) and use a bullet drop indicator to see where your shots will land.
TACTICAL: Echo Location: Position your winged companion Echo and then Launch towards him. Must have a line of sight to Echo for Launch.
ULTIMATE: Sniper's Mark: Use your custom sniper rifle to mark enemy targets which apply a damage bonus for you and your team.
Reforged Kings Canyon
In Season 5, Skull Town and Thunderdome were sunk by a massive explosion caused by Loba. Now that the Salvage operation is complete, the Syndicate has rebuilt the area for the Apex Games. Dredging machines have refilled the space with sand from the ocean floor, and a new battleground has been rebuilt with the iconic skull as its centerpiece.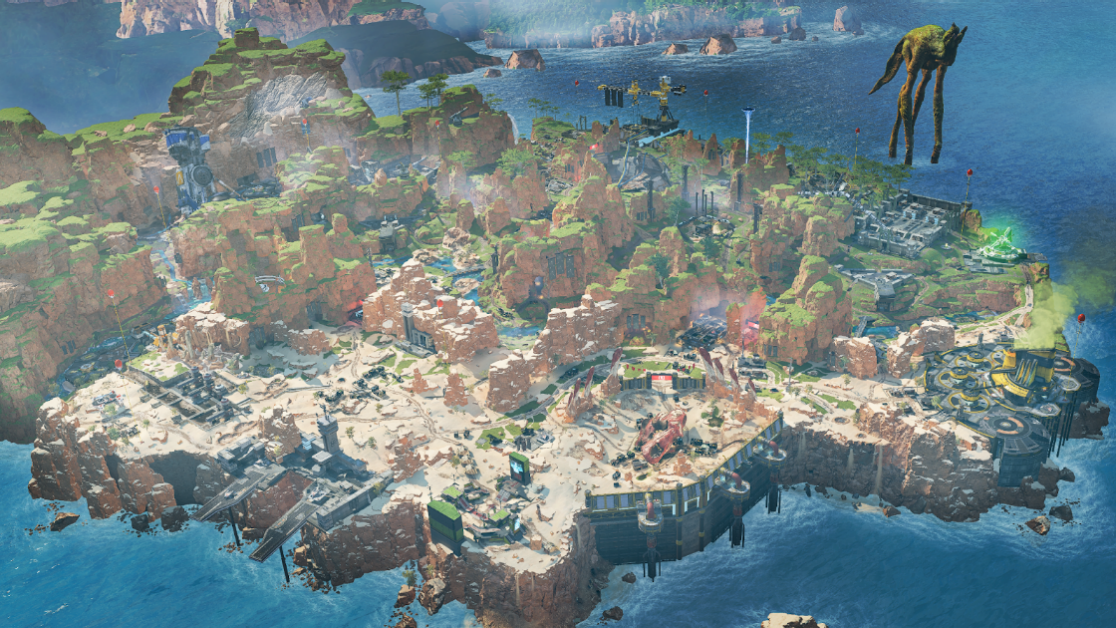 Battle Pass Update
Now players can complete certain Battle Pass challenges in Apex Legends in either Battle Royale or non-Battle Royale modes. It provides them playing flexibility when it comes to completing the Battle Pass as per their way.
Adjustments
The kits of many Legends have been adjusted to provide players a more effective gameplay experience. These changes have been made to Valk, Horizon, Wattson, Newcastle, Mad Maggie, Rampart, Caustic, Mirage, and Revenant.
You can check out the in-depth details of the fixes and adjustments by going through Respawn's official patch announcement here. Stay tuned to get the latest updates and news regarding Apex Legends.
Read More- PMWI 2022: Tencent Invites Indian teams Rather than Regular Seedings from BGMI Events