Amazon Prime Gaming India: Amazon to launch Prime gaming service in India, Check details – Some positive news might be on its way for Indian gamers. The large e-commerce platform Amazon is reportedly planning to launch its Prime Gaming subscription in India. It will allow its users to get access or unlock some special in-game content or rewards.
what is amazon prime gaming?
Amazon Prime Gaming is already operating in various countries around the world. This subscription-based service was launched in the US in 2016. Players who have this can get various in-game additional benefits along with getting a free subscription to Twitch.tv (which is another Amazon-owned IP). These might vary from free game loot/rewards and other miscellaneous items.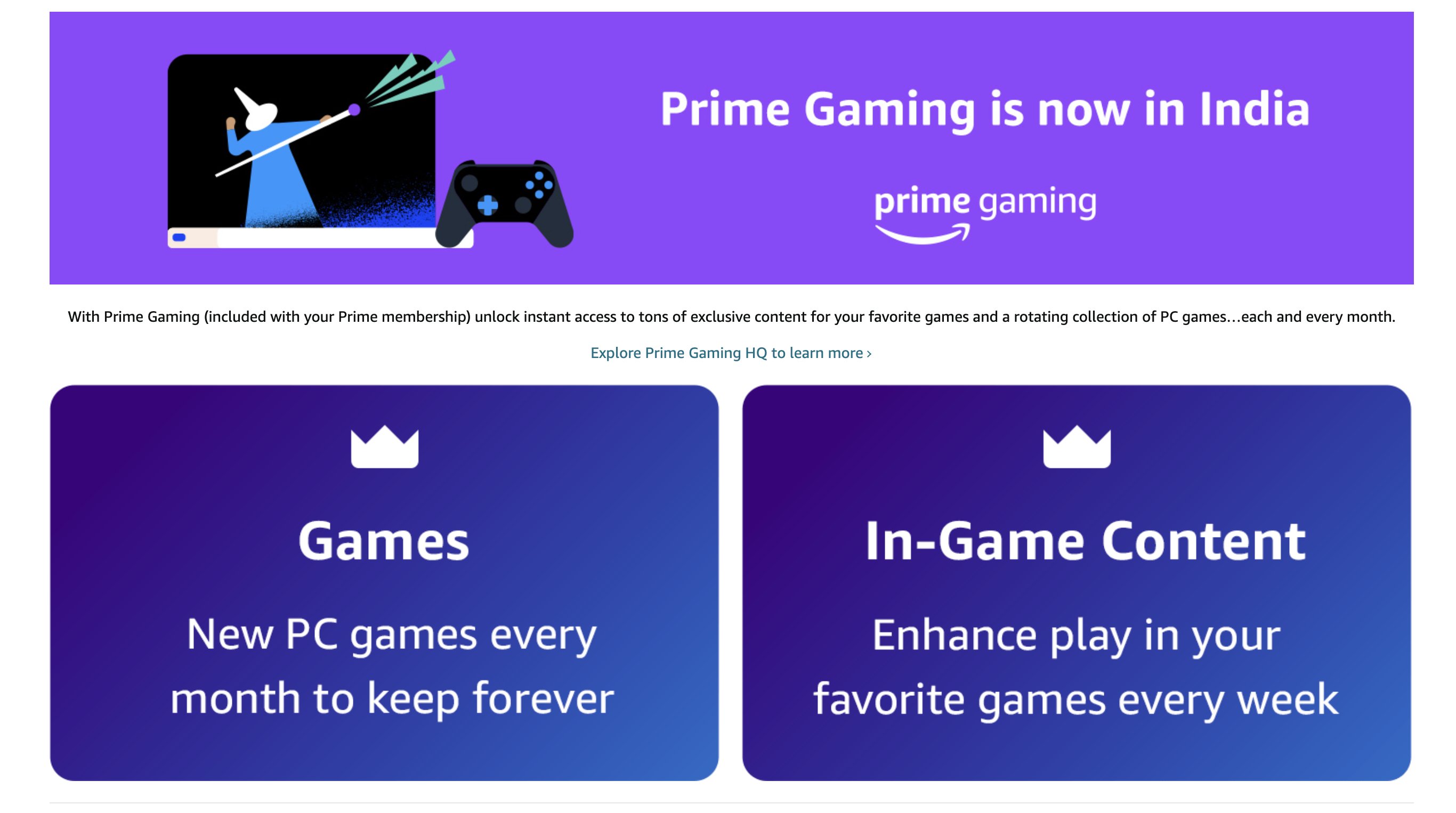 Users who have subscribed to Amazon Prime can directly get free access to Prime Gaming.
amazon prime gaming india
India has become one of the emerging markets when it comes to gaming. More than 50 crores gamers are active in India, playing across various platforms. This has also resulted in the rise of professional gaming events and esports tournaments in the country.
Hence it is not a surprise that Amazon has decided to finally launch its Prime Gaming subscription in India. On the company's website, some features of this service were mentioned. "With Prime Gaming (included with your Prime membership), unlock instant access to tons of exclusive content for your favorite games and a rotating collection of PC games…each and every month."
Currently, anyone who is trying to access the Prime Gaming webpage in India is being redirected to a blank page. Amazon has also taken down some of these references after people started tweeting and sharing Prime Gaming's arrival in India.
Popular games like League of Legends, VALORANT, Mobile Legends: Bang Bang, and many more give out monthly rewards to users who log in their Prime Gaming credentials. Subscribers also get to try out various games for free every month.
Stay tuned to get more of such latest updates from the gaming sphere.
Read More- Free Fire Sigma Battle Royale Download: Check Gyan Gaming's shocking reaction to Sigma Battle Royale Gameplay